The world's first and only Cloud Security Governance Platform.
Get continuous, adaptive, bespoke risk assessment for your entire infrastructure, while confidently governing your public and private cloud security at scale.
Unified governance for the entire enterprise
Customizable, extensible policy-as-code.
Connect, control, monitor and manage with a single unified platform.
Help your business adapt, scale and thrive.
We support most technologies, integrations, and compliance frameworks out of the box.
And we're continually adding new supported services to help you govern cloud security even in the most complex use cases.
A word from those who know us
"Secberus is solving one of the biggest causes of cloud security incidents with a policy-driven approach to managing configurations. I'm excited to join the board and work with the leadership team. We have a tremendous opportunity to help more enterprises confidently adopt and scale in the cloud."
Whether you're migrating to the cloud or already there, Secberus has you covered.
Explore how the Secberus platform can help you meet your operations and development, security and compliance, and management needs.
Read about the latest insights, tools and approaches in cloud governance:
With a name like, Cloud Security Maturity Model, you may be one of the CISOs who think:  Sounds like a lot of work. Where does my organization sit? How do we advance? Why should I care? And if any of those questions strike a chord with you then that's exactly why you should...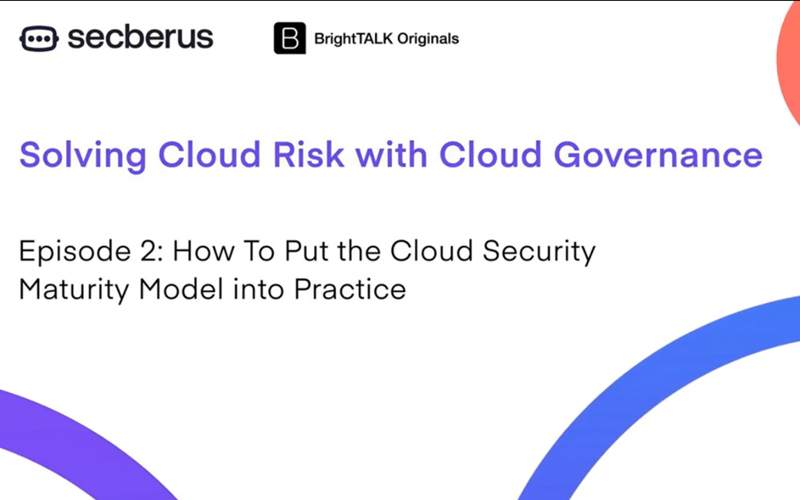 If you are a security leader looking to mature your cloud security practices you will benefit from this conversation. Tune into John Yeoh, Global VP of Research at the Cloud Security Alliance and Secberus CEO Fausto Lendeborg as they discuss the Cloud Security Maturity Model and how you can leverage it within your organization.