Today, we're excited to share that Secberus has released three product features to help you better manage your account and create and share detailed reports of your environment. Details below! ⬇️
Introducing the Secberus Admin
A new home for account owners to manage their account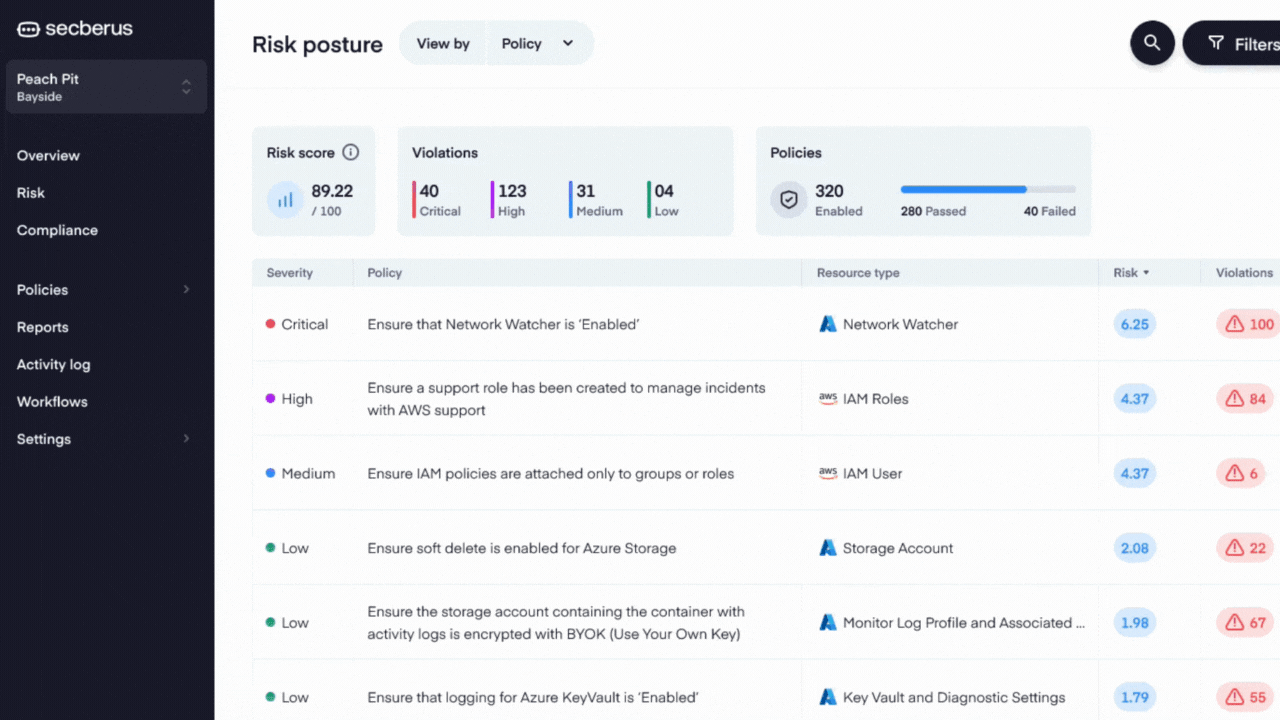 A dedicated area to manage your Secberus account is now available! 
The feature allows admins to create and edit organizations, users, custom roles, access policies and manage authentication now live within the Secberus Admin. The Admin is only accessible to users with account owner privileges. To access the Secberus Admin, click on the Organization select menu, and select Manage account.
Export and Share reports easily
Generate detailed CSV format reports on your environments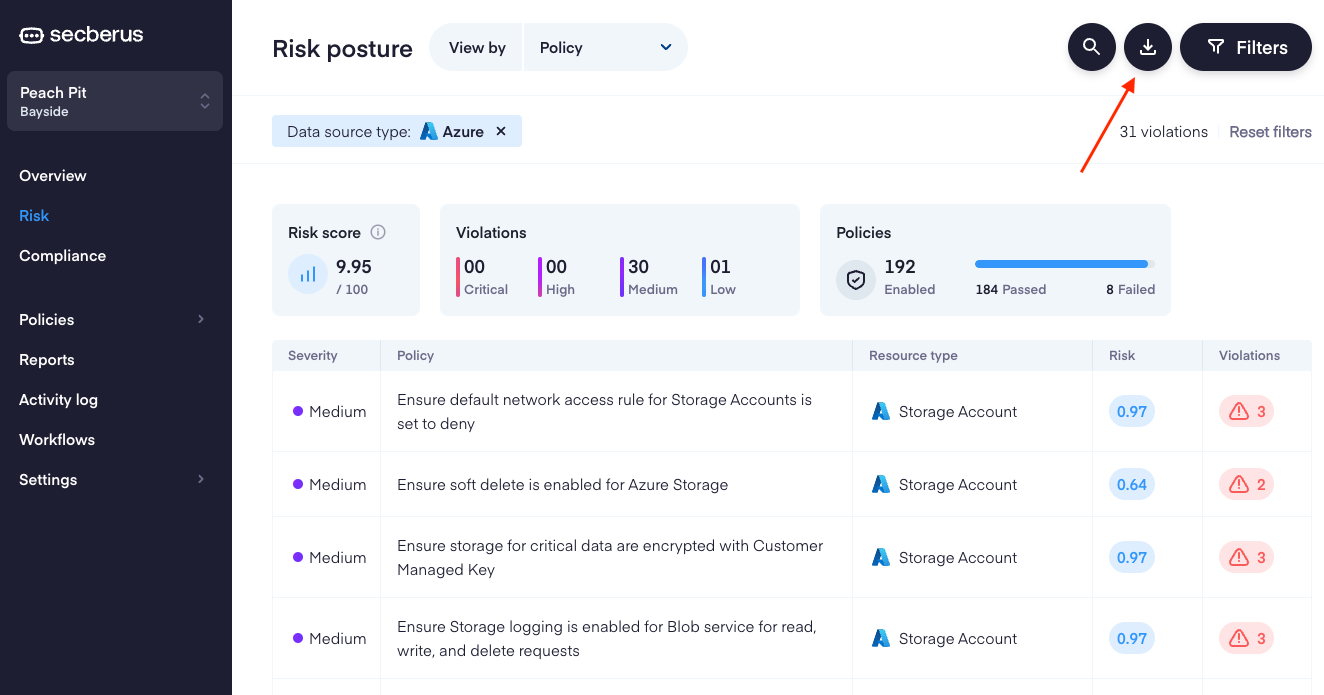 You can now export data and product reports in CSV format from your Risk dashboard, Compliance frameworks, and Policy violations specific to the filter that you have applied. Set the desired filters, and click the export button to generate a .csv report, which will send via email to the address used for your account.
Help when you need it
An easier way to get support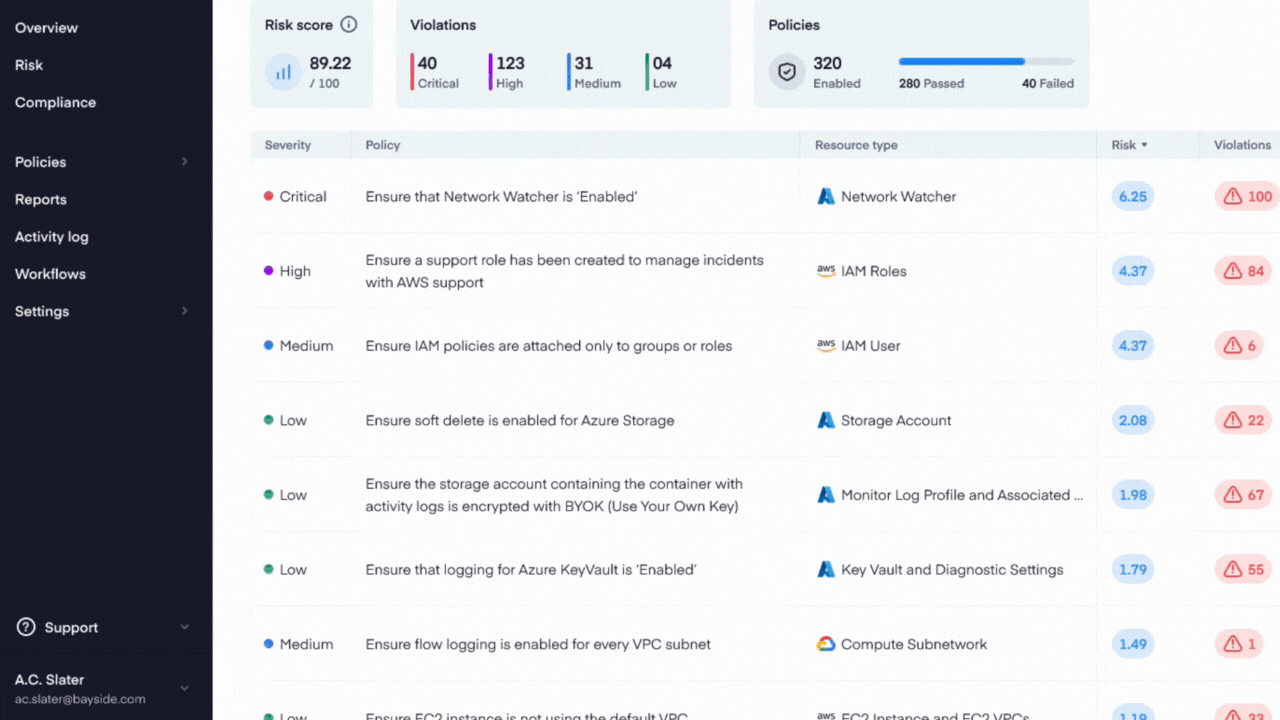 We've updated the Secberus support section to help you gain easy access to documentation, guides, and release notes and send a message to the Secberus support team.
In case you missed it: 
We're excited to share we've launched ABAC on the Secberus platform. Secberus' ABAC provides federated risk management across your cloud enterprise environment, so risk owners know what to remediate in real time.
Learn more here
All right! That's it for the latest news and product feature releases!
If you want to learn more, contact us, and stay tuned for more news and updates! ✌️🚀