Secberus now provides users additional visibility into the connection status for monitored AWS, Azure and GCP data sources. As a user, you can now:
Manually initiate the scan of a data source.
View the execution status of any policy.
Initiate the execution of a policy for any connected data source.
Troubleshoot data source connection issues and failed policies with one click.
Data sources will show one of the following connection statuses:
Successful: Secberus has collected all resource data required to evaluate enabled policies.
Partial success: Secberus was able to collect some, but not all of the required resource data.  (Note: if you click into the data source, you can see which resources were successful and which failed.)
Unable to connect: Secberus is unable to connect with the data source.
N/A: A data source will be in this state immediately after creation while the initial data collection is underway.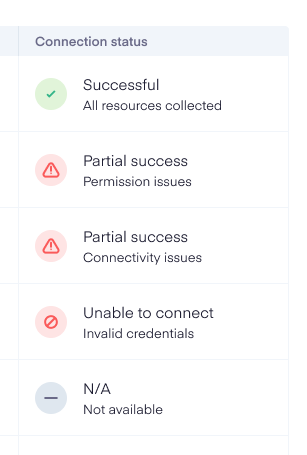 For each policy you can view the last time the policy was run, as well as the status on whether the policy execution was successful. If a policy fails, users can view the collection information for the  associated data source to investigate further.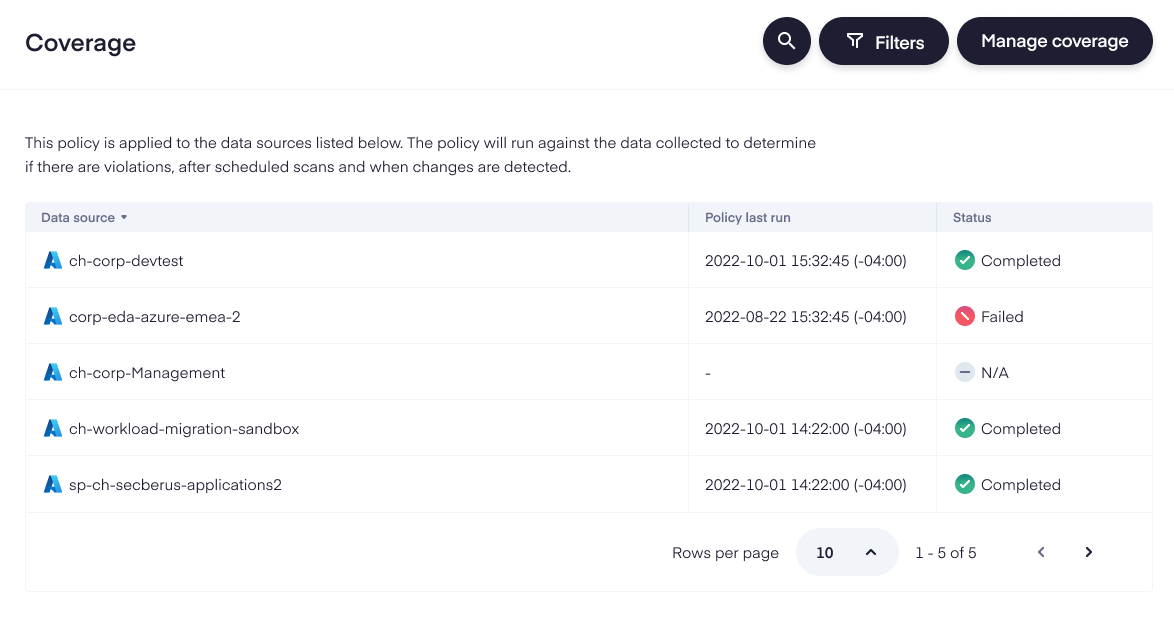 We'll, of course, continue to work on this experience. In the meantime, our customers can now know which data sources and policies are being scanned at any given time. And they have access to the insights and data to make changes, as necessary, in near real time.
Want to keep learning about how we manage cloud infrastructure risk? Check out: Understand. Automate. Eliminate. How to manage cloud infrastructure risk today.